"The best nail polish we've ever tried."
7-free, long-lasting nail polishes
Always cruelty-free & vegan
Why We Love It
Long-lasting polish with salon quality results
Applies smooth and streak-free in three strokes or less
7-Free: Our polish does not contain dibutyl phthalate (DBP), toluene, formaldehyde, formaldehyde resin, camphor, ethyl tosylamide, or xylene.
Vegan & Cruelty-Free
"The Best Nail Polish We've Ever Tried."
7-free, long-lasting nail polishes
Always cruelty-free & vegan
Ingredients
7-Free: Formulated without dibutyl phthalate (DBP), toluene, formaldehyde, formaldehyde resin, camphor, TPHP, or xylene.
See Our Full Ingredient List
HOW TO USE IT
Painting 101
To apply your first coat of polish, start by a center swipe of polish, then swipe on either side. You should be able to cover the average nail plate in 2-3 strokes. Repeat on each nail. Let dry for at least 2 minutes before applying your second coat of polish. Seal your nails with a top coat to maximize shine and protect your polish.
How To Use The Poppy
1.
To pair with The Poppy, remove polish bottle overcap before attaching to the smaller inner cap.
2.
Slide The Poppy onto the smaller inner cap or brush handle.
Tip: To position The Poppy on a brush like ours, find the brush's flat edge, mark the polish's inner cap accordingly with a marker, and slide on your Poppy perfectly every time.
3.
With a firm grip on The Poppy, twist to remove your brush from the bottle. Adjust as desired. Apply smooth and streak-free in three strokes or less.
Customer Reviews
Write a Review
Ask a Question
09/22/2020
Anne M.
United States
Love it
I really love this color. I have been on a search for the perfect basic *b* shade for about a decade. I found it. It kind of reminds me of Essie ballet slippers, but more opaque, less streaky and less toxic. My dream come true.
10/23/2020
Laura L.
United States
10/23/2020
Emily F.
United States
Best pink ever!
Love this ballerina pink. It sometimes needs three coats to get that solid look from a pastel shade but I love the gloss and hue.
10/21/2020
Stephanie B.
United States
The perfect shade!!!
GH was my gateway O&J purchase! The quality of the polish itself is incredible but this color is truly so beautiful and versatile!! It's the absolutely perfect baby pink!
10/12/2020
Lael
United States
Absolute Fav!
Listen, I don't even typically like pink, but this shade is everything! It is certainly my absolute favorite from all of OJ's colors. I typical stick to neutrals and your average French manis. This color is the right amount of neutral and sass with it being a light pink shade. I love it and I will be a repeat buyer.
10/11/2020
Divya P.
United States
Cruelty free and long lasting!
I am in love with this nail polish! I purchased GH and the top coat, and after 7 days it still looks amazing. Plus it's cruelty free!! There are just a few chips but I would except that after 7 days of wear. I am yet to try out the polish without the top coat but boy oh boy this combination works wonders! Definitely will be buying more colors.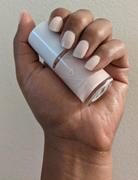 10/07/2020
Christen G.
United States
Never received my order
I haven't received my order and have no information when it'll be here. Can you please check into this?
10/08/2020
Olive and June
Christen we are reaching out to you vial email to provide you with tracking updates on your order, so sorry about this delay! XO
09/28/2020
Lisa O.
United States
perfection!
I have almost all of the O&J polishes but held out polishing with GH because it was the hardest shade. I finally used GH and all I can say is wow, I love this color and it was a lot easier than I thought! This is my new favorite color, it came out great, after applying all the tips and tricks of O&J mani classes!
09/27/2020
STACY W.
United States
Great Customer Service
I was so excited to get the polish but sadly it chipped on my fingers within 24 hours. The polish on my toes has last over a week and still looks perfect. I went ahead and bought a few more colors because the customer service was above and beyond and I am hoping round 2 on the fingers this week will go better.
09/18/2020
Jil B.
United States